Welcome to the show! You've found the best NHL podcast in Canada (and the US!) for betting on hockey – The Hockey Betting Podcast! Episodes are published every Monday and Thursday to start the 2021 NHL season.
Join veteran Las Vegas sports betting broadcaster Brian Blessing and co-host Cam Stewart in Toronto as they crash the betting boards to grind hockey betting value out of upcoming NHL games and uncover unique betting angles for your best shot to net winnings this 2021 NHL hockey season.
Each and every week The Hockey Betting Podcast quickly covers what you need to know to cash winning tickets. Brian and Cam cover NHL odds, injuries, trades, line moves, and more. All the key betting issues and insights for hockey bettors over the upcoming days of the NHL betting schedule.
Listen and subscribe to The Hockey Betting Podcast wherever you find your podcasts.
Brian Blessing, host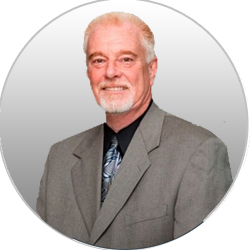 Learn more about Brian Blessing
Cam Stewart, co-host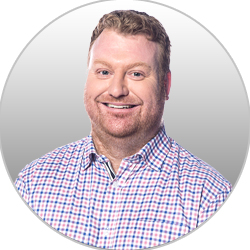 Team | Best NHL Podcast in Canada
Welcome to TheHockeyBettingPodcast.ca, and the home of The Hockey Betting Podcast. We're a small team dedicated to producing The Hockey Betting Podcast with Brian Blessing in Las Vegas and Cam Stewart in Toronto.
In addition to producing the best NHL podcast in Canada, we've produced this website to help you. Find the best NHL betting experience online in Canada. We offer unbiased, first-hand reviews of online sportsbook sites available in Canada to help you in making your decision of where to play.
We hope that by sharing our experiences and knowledge collected over the years of betting on sports and the NHL, you can enjoy a more positive sportsbook experience. Please be sure to read our sportsbook reviews of the best NHL betting sites in Canada.
What kind of fun is betting on hockey if the book you're playing at won't pay you when you win? The best NHL podcast in Canada is your source for the information you need to win. and your source to find a sportsbook you can trust will pay out quickly and reliably.
Take advantage of our combined 50+ years of sports betting experience and play with confidence this NHL season. Every sportsbook on our list has been reviewed and thoroughly vetted – so we know what we're talking about first-hand. Open your online betting accounts with confidence by checking the online sportsbook reviews on TheHockeyBettingPodcast.ca first.
Follow us on Twitter and feel free to share your experiences with us, bad or good, that you have had betting online so we can pass it along for others to learn. The Hockey Betting Podcast is the best NHL podcast because of you. Thank you for listening!
Best of luck,
TheHockeyBettingPodcast.ca Team